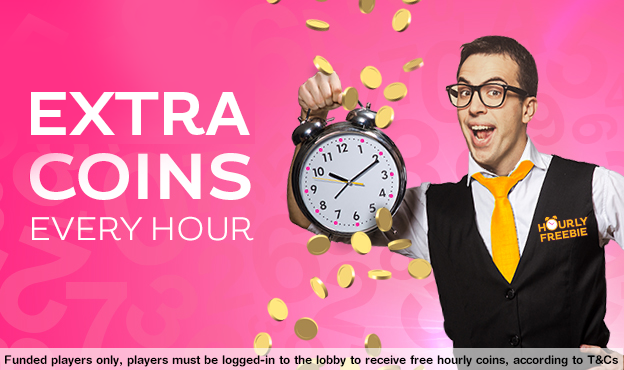 Every Hour - Every Day!
Further T&Cs below apply
Time for COINS! Every hour on the hour! All you have to do is play in Gossip's fab lobby.
Freebie Freddy is at it again! He's giving away coins EVERY HOUR! Play all of your favourite games in Gossip's lobby whilst you wait, and count down each hour for your freebies! And don't forget, all those coins can be turned into bingo playing cash!