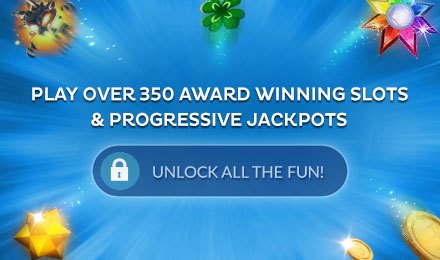 Rainbow Riches Slingo
Are you ready to be a winner?! Play Rainbow Riches Slingo for your chance to win exciting prizes! There are loads of exciting features that makes this game extra special and extra fun! To find out, just spin the reels and see what you've won!
play now
Are you looking for a unique game? Try Slingo Rainbow Riches at Gossip Bingo! It is beautifully crafted by Gaming Realms. While you match the numbers of the reel with those on the 5x5 grid, admire the lush green Irish landscape and learn about its folklore and myths. Meet the friendly Leprechaun who can guide you to the pot of gold at the end of the rainbow! Enjoy this exceptional game at Gossip Bingo using any type of device.
Top Features
Bonus Rounds
Wild Symbols
Devil
Free Spin Symbol
How to Play
Play Slingo Rainbow Riches by selecting your preferred bet value using the and – buttons. Click on "Start Game" to play the 10 spins provided. Match the numbers on the reel at the bottom with those on the grid to form Slingos or rows of 5 numbers horizontally, vertically or diagonally. The more Slingos you get, the better it is!
Bet Levels:
Bet levels are not available on this game.
Amount of Paylines Selection:
There are no paylines.
Coin Values:
The betting amounts are as follows: £0.50, £1, £2, £3, £5, £10, £20, £30, £50, £100 and £200.
Bonus Rounds
Wild Symbols
The wild symbols on Slingo Rainbow Riches are Jokers and Super Jokers which mark off any number in the column above and on the entire grid, respectively.
Free Spins Symbol
The Free Spin symbol makes you earn an extra free spin.
Wishing Well
Pick one of the 3 Wishing Wells on the grid to earn a big prize.
Cash Crop
During the Cash Crop Feature, 50 coins spin on the screen with a multiplier hidden behind each. When they stop, the multiplier value is revealed. Play a coin flip game to determine if you can win another multiplier or collect your winnings. The multiplier value ranges from 0.05x to 10x.
Magic Toadstool
Choose a Toadstool during the Magic Toadstool Feature to trigger a prize. There are 3 picks with a winning value of 1x, 5x or a Fairy. A Fairy rewards you with 3 extra multipliers. When the Toadstool reveals a remainder of 2 picks, you can earn a 3x multiplier. If 1 pick is left, a 2x multiplier is applied.
Magic Toadstool Red
Four picks are available instead of 3 during this feature. It also increases your winning potential.
Road to Riches
Turn the Lucky Wheel to move from 1 to 6 positions on the golden trail. When it stops on "Collect", earn the multiplier on which you landed.
Road to Riches Red
The same rules of the previous feature apply; however you can earn double prizes!
Pots Of Gold
When Gold, Silver and Bronze pots start spinning on the screen, one of them is selected at random. Thus, you trigger the prize found in the chosen pot. The multiplier values vary from 50x to 1000x.
Without delay, try Slingo Rainbow Riches at Gossip Bingo and enjoy a unique game. Good luck to you!