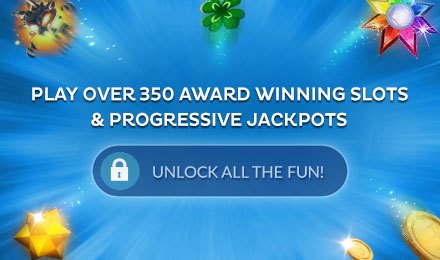 White Rabbit Slot
Are you ready to be a winner?! Play White Rabbit Slots for your chance to win exciting prizes! There are loads of exciting features that makes this game extra special and extra fun! To find out, just spin the reels and see what you've won!
play now
Open the doors of the magical world of White Rabbit Slot on Gossip Bingo! As you plunge into its enthralling land that is packed with some fascinating characters, you might discover some well-guarded secrets. As you spin its 5-reels, you will be propelled into a sensational display that is squeezed with a myriad of breath-taking symbols. The best part is that is a 248,832 Megaways slot! In it to win some whopping great wins? They might hide some sensational winning combinations.
Top Features
Scatter
Wild
Caterpillar
Bonus Wild
Extending Reels
Cupcake Symbol
Feature Drop
Megaways
How to Play
Kick-start your gambling experience on White Rabbit Slot by checking out your stakes and to get an overview of how the symbols pay, just look at the paytable. It comes quite handy sometimes. There is the AutoPlay feature and it allows you pre-set automatically the number of spins that will swirl on its own. Hands-free! To make this reel a cut above the rest, you will find a plethora of symbols that are all in all amazing. You will find the main characters like Cheshire Cat, Dodo, Tweedledum and Tweedledum and Mad Hatter. There are the usual playing cards like 10, 9, K, A, J and Q.
Bet Levels:
There are no Bet Levels on White Rabbit Slot.
Amount of Paylines Selection:
There are no Bet Levels on White Rabbit Slot.
Coin Values:
No coin values, only stake amounts are available which range from £0.10 to £20.00.
Bonus Rounds
Scatter
On White Rabbit Slot, the scatter symbol is the white rabbit and it can manifest itself on reels 2, 3 and 4 only. In the event you get 3 scatters, you will be bestowed with 15 Free Spin and the feature will be activated.
Wild
The Wild symbol on this magical-themed slot machine is Alice Wonderland in a mirror and that symbol can make an appearance on the reels 2, 3, 4 and 5. It can substitute for all the symbols on the reels except the Scatter symbol, Cupcake symbol and the Feature Drop Symbols.
Caterpillar
This symbol will crop up on the reels randomly during the base game and it will add up to 4 Bonus Wild Symbols.
Bonus Wild
Looking for the Bonus Wild? It is the blue and gold symbol labelled -WILD and it can increase all the involved combinations. It can either increase by 2 or 3 and it can replace all the other symbols in the exception of the scatter and the Feature Drop symbols.
Extending Reels
The extending reels on White Rabbit Slot allow some extra symbols to appear when the feature is triggered. It boosts the ways to win.
Cupcake Symbol
Anytime a Cupcake symbol appears on the reels, it is substituted by two new symbols and therefore the number of symbols in that reel will rise by one. The reels of White Rabbit Slot can extend to attain up to 12 symbols per reel. If it reaches a maximum of 12 symbols, guess what will happen? It will relaunch the feature and the Queen's reel is used. The Queen's reel is, in fact, an enhanced reel and it is loaded with Red Queen and extra wilds.
Megaways
Play this 248,832 Megaways and enjoy its potential likely big wins. White Rabbit Slot is available on Gossip Bingo. Create an account and play for real anywhere and anytime on your smartphone, tablet and desktop devices. All set to explore this magical-themed only video slot. Spin to trigger its key features.